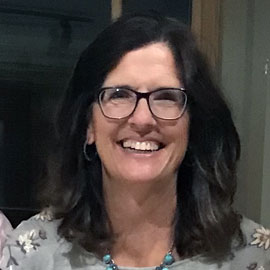 Freshman Religion Teacher
Wendy Tobergte graduated with a teaching degree from Miami University in 1987. She taught junior high math, science, and religion at Immaculate Heart of Mary for a couple of years before staying home with her seven children for 24 years. Since returning to teaching at IHM in 2014, she earned her Master's in Education from Xavier University. "I love SHDHS, being a 1983 graduate, and am blessed to teach religion and share the Good News of Jesus Christ and the Church with my students!" Tobergte said. Along with her husband, Dan, she also teaches Natural Family Planning to engaged couples in the Diocese of Covington.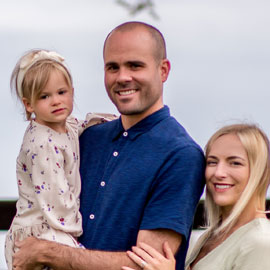 Athletic Director
Matt Schneider is a graduate of Fairfield High School in Ohio and The Ohio State University with a B.S. in Sports Administration. After spending the majority of his career after college in real estate, he decided to take a leap of faith and explore a new path as an Athletic Director. He spent the past year serving as an Assistant AD at McNicholas High School, where he learned a lot and solidified the right change in career choice. Outside of the world of sports administration, he enjoys traveling and spending time with his wife, Alyssa, and 2-year-old daughter, Zella. Specifically, he loves fine dining, good cocktails, and bad reality TV. And when he's not doing that, you can find him on a golf course, striving to be the next Tiger Woods (and in his words, not succeeding). "I'm excited to be part of the Cru family and can't wait for a great year!" said Schneider.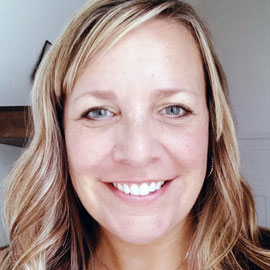 AAIMS Teacher
Michele Ryan has joined the AAIMS department at SHDHS this year as an AAIMS teacher. Michele has been a pediatric outpatient speech-language pathologist for the last twenty years, spending the last nine years at Redwood School and Rehabilitation Center. She received a Bachelor of Arts degree in English from Thomas More College, followed by a Master of Arts degree in Communication Sciences and Disorders from the University of Cincinnati. Michele is excited to bring her experience in the areas of language, executive functioning, auditory processing, pragmatic language, and reading/listening comprehension to help each student meet their academic goals. Michele and her husband Ron have three children — Gabe (Class of '21), Mia (Class of '24), and Ben (6th grader at St. Paul).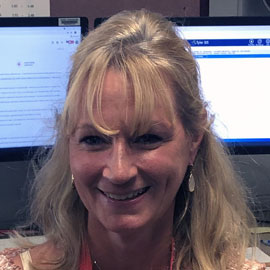 Front Office
Tammy Butler will be working in the front office this year. Prior to this, she worked in the cafeteria, volunteered at schools and St. Elizabeth while being a stay home mom. Before having kids she worked in banking.
She has a daughter, Natalie, who graduated from St. Henry in 2019 and is entering her junior year at UK, and a son, Ryan, who graduated from St. Henry this past spring and will be entering his freshman year at NKU. She is married to Tom, a 1988 St. Henry graduate. They will be celebrating their 25th wedding anniversary this October.
"I have been blessed to be a part of the St. Henry community for some time now, and I am excited for this opportunity to work closely with the teachers and staff that have given so much of themselves to my children," Butler said.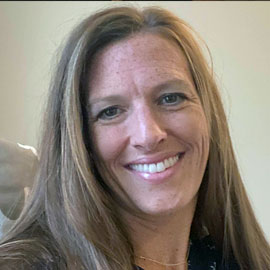 Connie Cornett – Business Manager
Born and raised in Williamstown, KY, Connie received her BBA in Marketing and MBA at Eastern Kentucky University. For the first seven years of her career, she worked as a Marketing Coordinator and Assistant Controller for Golden Ranch, LLC. She has owned and operated a successful bookkeeping company for the last eight years, helping various small businesses with all their accounting needs. Connie resides in Erlanger with her husband Daniel and her four children Kenna, Bradley, Ross, and Tyler. Connie says, "I am very excited about joining the St. Henry community and working with all the parents, students, teachers, and staff."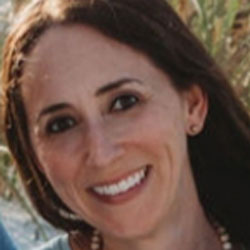 Register & Test Coordinator
Ali Lonneman has been a school counselor for ten years, spending the last seven years at Beechwood High School. She received her Bachelor of Arts at the University of Notre Dame and went on to pursue school counseling after working in college admissions. She earned her Master of Arts in School Counseling at Xavier University in 2011. Ali has been active in KYACAC, including a cycle as treasurer, and received the Rising Star Award by NACAC in 2016. She has also been an adjunct professor for the counseling practicum course at Xavier University. Ali and her husband Kevin have two children who attend Mary, Queen of Heaven School–Lucas (3rd grade) and Lydia (Kindergarten). She is excited to join the Cru!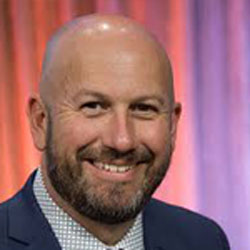 Junior & Senior Counselor
Chris Reeves has been a teacher and school counselor for twenty-eight years. He received his Bachelor of Arts in English Education at the Ohio State University, then earned a Master of Arts in School Counseling at Western Kentucky University. After retiring from Kentucky public schools in June of 2020, Chris has been working independently as a college counselor. He has served as President of the Kentucky Association for College Admission Counseling (KYACAC) and spent three years as a Board Director for the National Association for College Admission Counseling (NACAC). He is still an active member of KYACAC and NACAC, gaining expertise and building relationships with colleges across the country. He has been an adjunct professor for the counseling programs at Xavier University and Northern Kentucky University. Finally, and if you ask him, most importantly, he is the co-host of his college admissions podcast, called Get Schooled by Reeves and Ford.