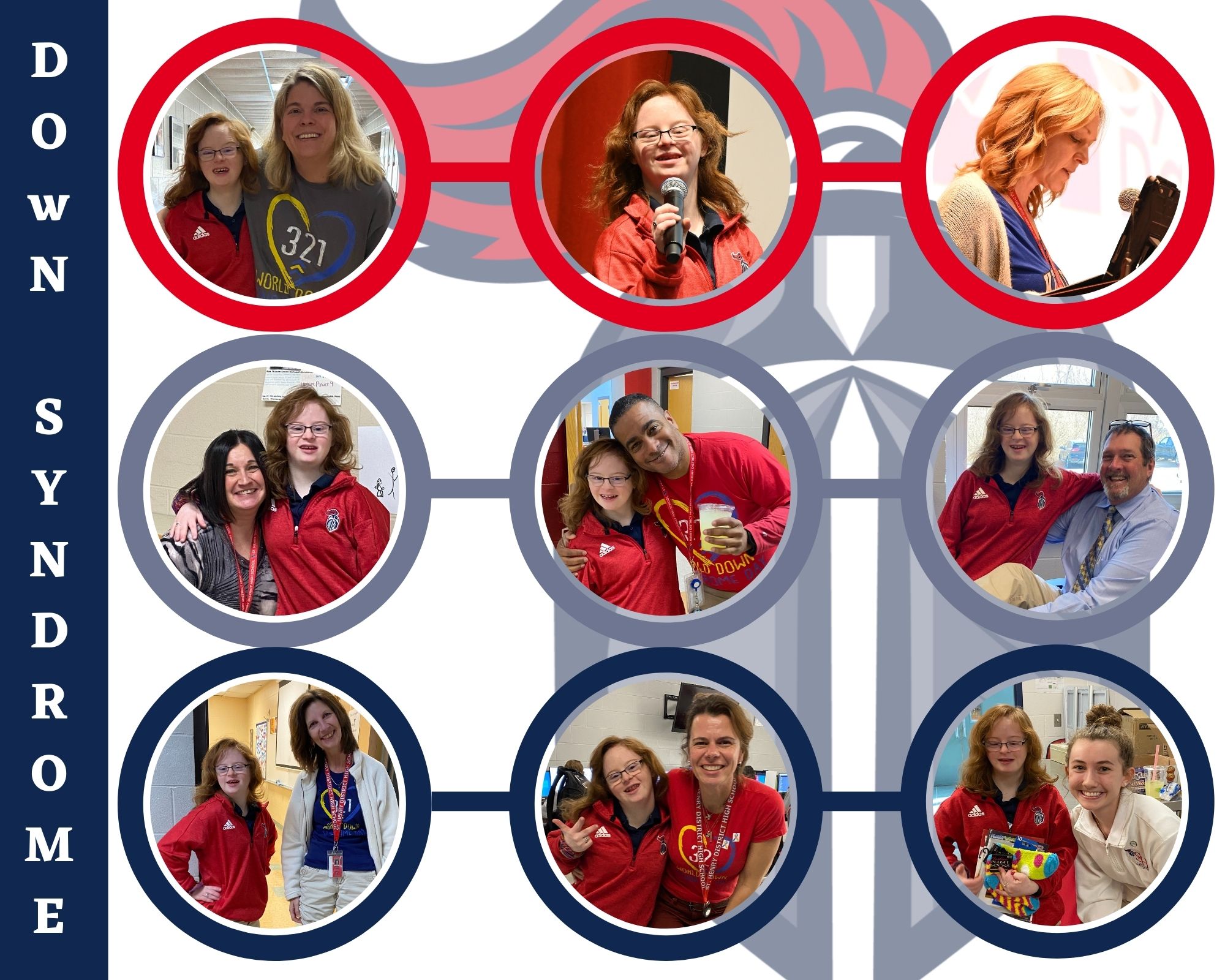 March 21 is a day to bring our community together and do activities to educate others on the importance of supporting our friends and family who have directly or indirectly experienced life with Down Syndrome.
One of our activities to bring awareness was to recognize students for doing Random Acts of Kindness. The Hail Family donated 21 pairs of socks from the World Down Syndrome International foundation to those students who were caught being kind. Students wore mismatched, colorful, or crazy socks to show their support of Jenna, on March 21. The Cru Cafe was open and Jenna and her "Cru" served her favorite springtime drinks, lemonade, and Arnold Palmer.  Jenna passed out stickers in the morning as well.
Together we can make a difference!  Once a Crusader Always a Crusader.